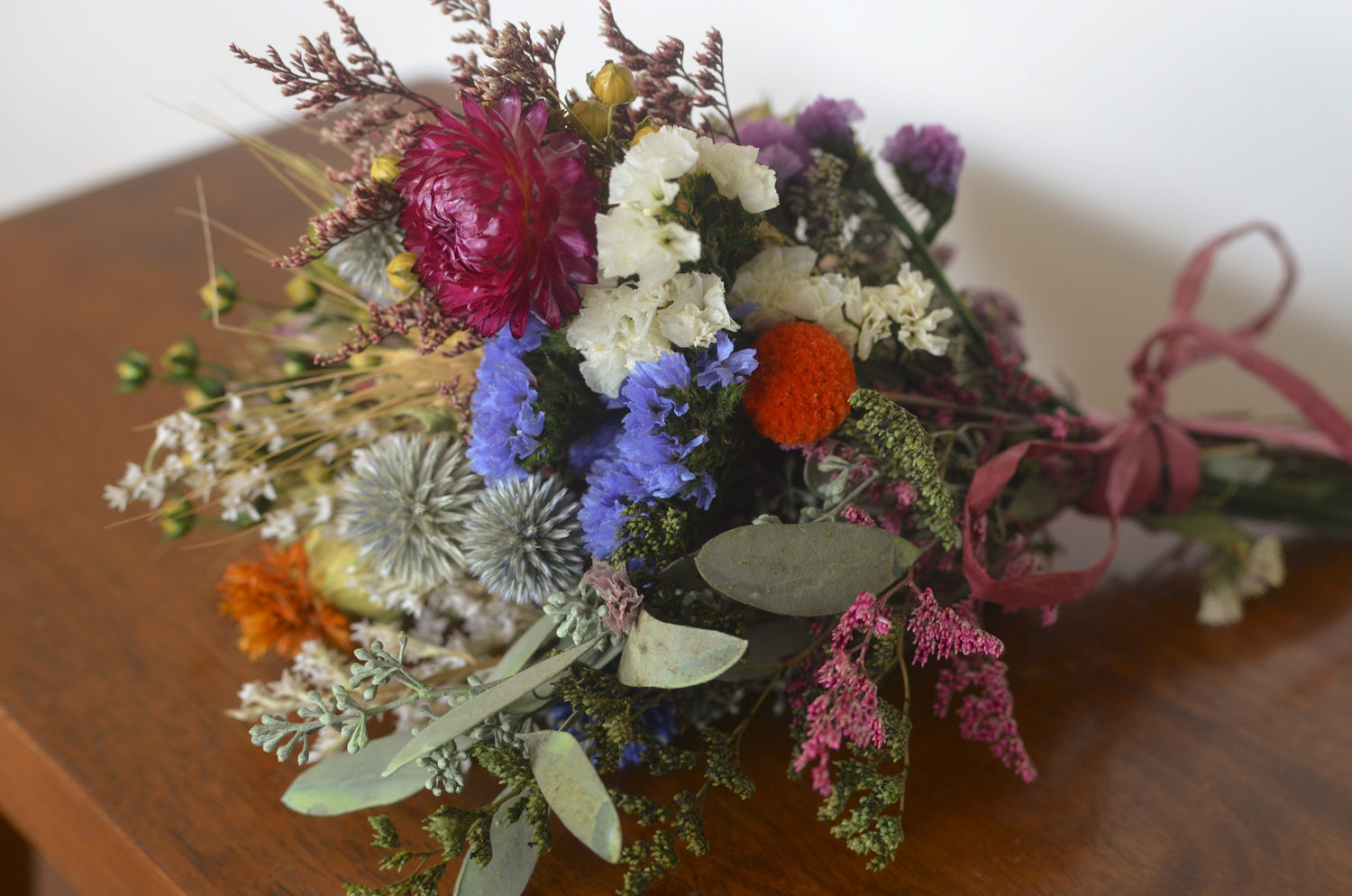 If you're new to dried flowers or just don't know which ones you'd like, check out my newly added sampler bouquet! This lovely little mix includes a small amount of different flowers and colors from the wide variety that The Blaithin Blair Shop offers. It's a great and inexpensive way to help you decide what you want more of and what you can do without. At about 8–10″ long and 4″ wide, it also makes a nice little arrangement for a small vase or even a special event. I can even include certain flowers or colors if something in the shop catches your eye.
Some favorite varieties that typically appear in the sampler include billy balls, which are a unique and popular focus flower, and lavender, which has a pleasant aroma. Misty (also called caspia) provides a colorful accent, and wheat or oats add wispy interest.
The only thing to note is that the mix of flowers will tend to vary from bouquet to bouquet, depending on what I have in stock. So, if you're looking for a particular style or a matching set for a wedding or other occasion, contact me—I'm happy to work with you. But if you're flexible or just want to see some of my products, the sampler bouquet may be just what you need!