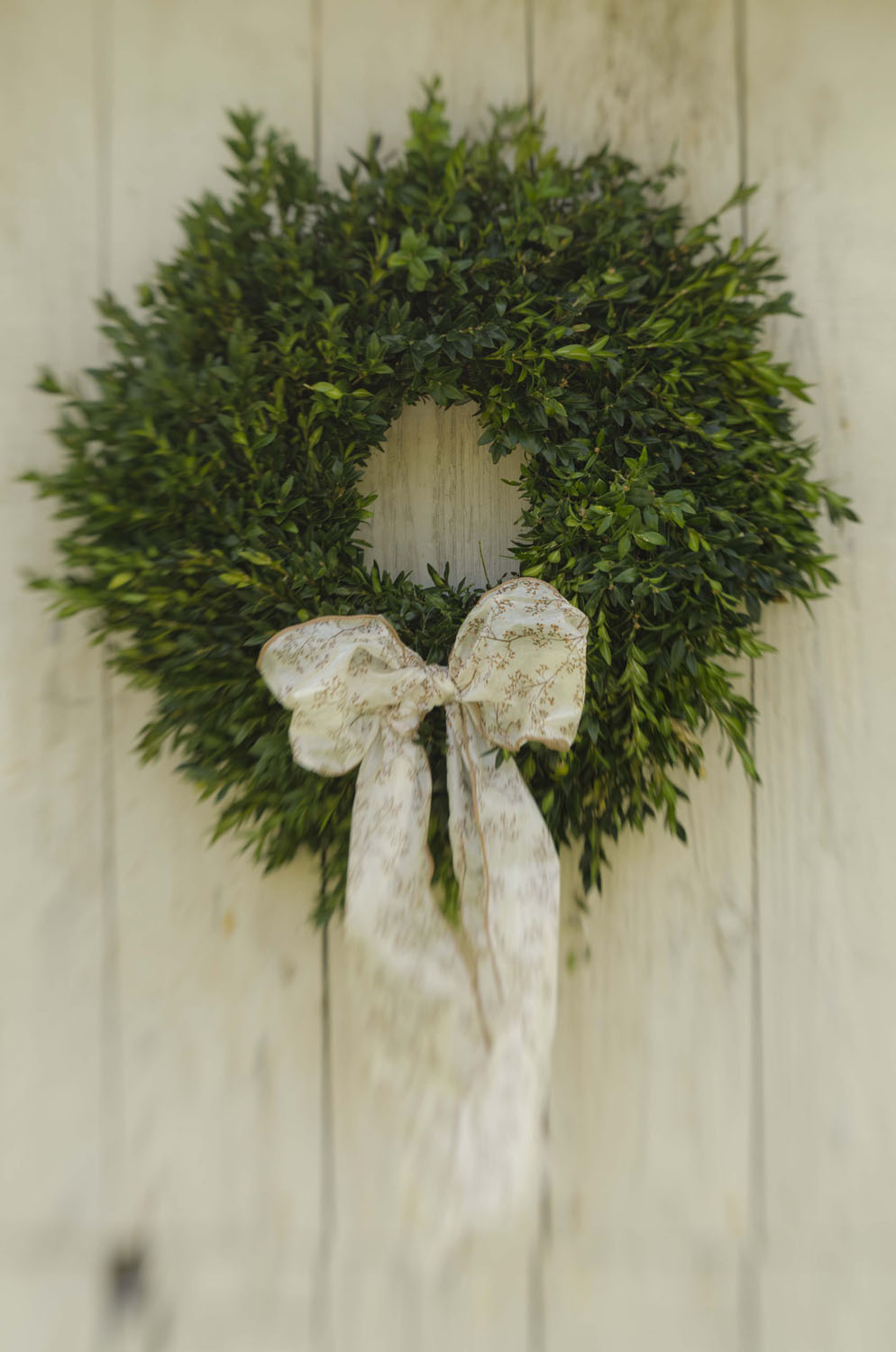 We're getting close to that time again—fresh boxwood wreaths for Christmas! Check out our selection of wreaths in various sizes. Boxwood is a versatile, long-lasting greenery that's great for indoors or out. These wreaths look good on exterior doors, but they're also gorgeous on outside walls and windows as well as indoors over fireplaces. Boxwood will stay fresh 4–6 weeks outdoors and 1–2 weeks indoors. When you keep it indoors, it will dry without shedding and still look beautiful for many months.
And if you'd like an even more unique look, try a different shape: I offer square and heart-shaped wreaths as well. They make great gifts!
In addition, you can select a wreath made from English boxwood instead of American boxwood. English boxwood has a "fluffier" appearance than its American counterpart. Be aware, however, that English boxwood has an odor some people find unpleasant. (To others, the fragrance is reminiscent of older homes such as Monticello.) So if you're unsure about the fragrance or need an indoor wreath, American boxwood is best!
Because of high demand for these wreaths, I can only accept a limited number of orders—particularly for peak times. When you order, you'll be able to specify the shipment week so that your wreath will arrive fresh when you're ready to use it. My calendar fills up quickly, so place your order today!